13th July 2023
On Demand Video: Inspiring Culture – How to create workplaces people truly believe in and belong to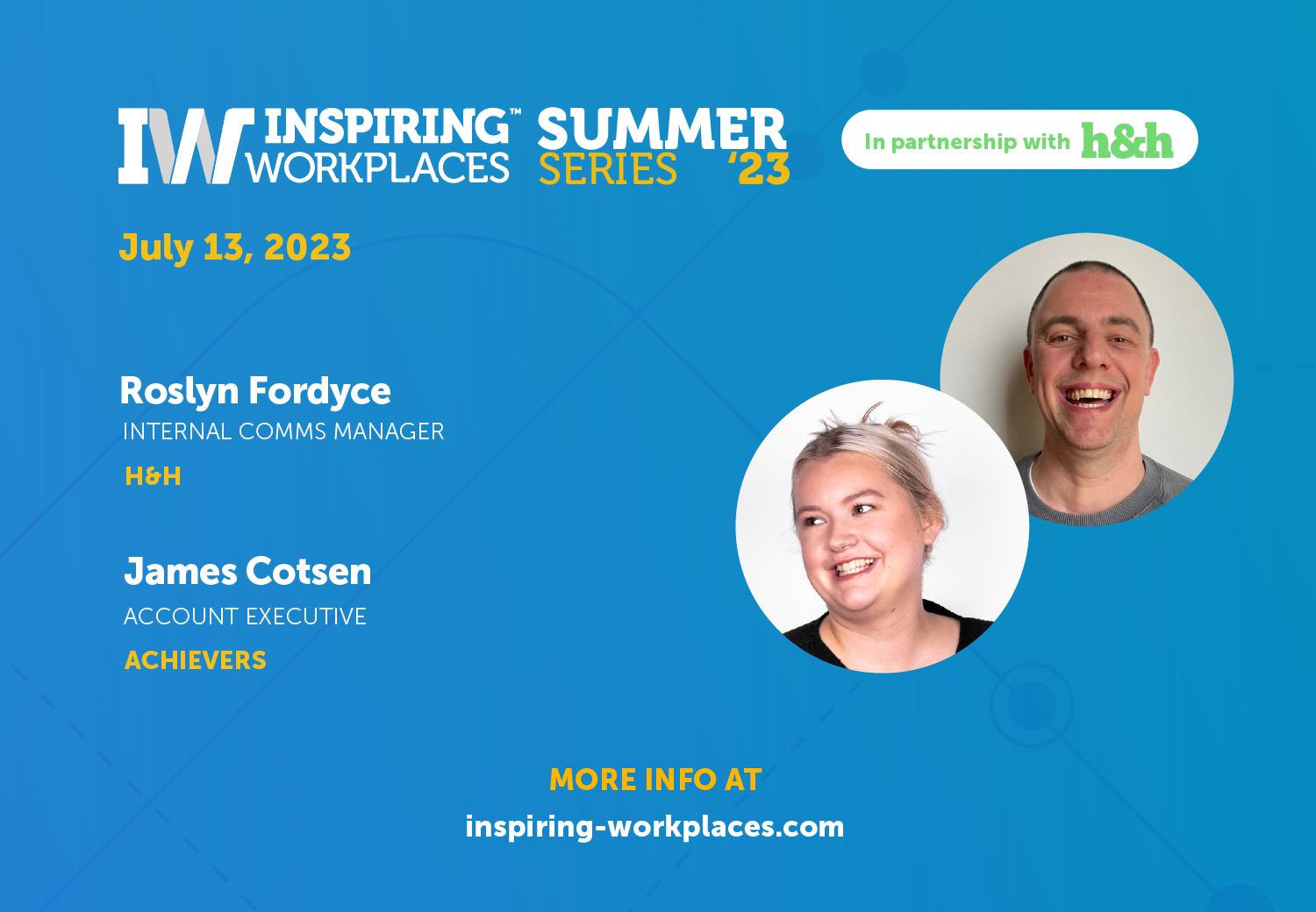 This talk is part of our annual Summer Series: 3-weeks of 25 minute daily talks. For this session we were joined by James Cotsen and Roslyn Fordyce.
To view the on-demand video, you need to be logged in as Inspirer. Once logged in, the video will appear at the bottom of the page.
Inspiring Culture – How to create workplaces people truly believe in and belong to
Employees who feel a strong sense of belonging are twice as likely to be engaged, productive, and satisfied. This Power Hour will dive into what organizational culture truly means in today's hybrid world. And will examine whether employees' expectations have shifted post-pandemic.
The session explores H&H's proprietary research, which uncovers the current trends and misnomers about organizational culture as well as Achievers