19th January 2017
The Employee Engagement Awards Announces the Engagement 101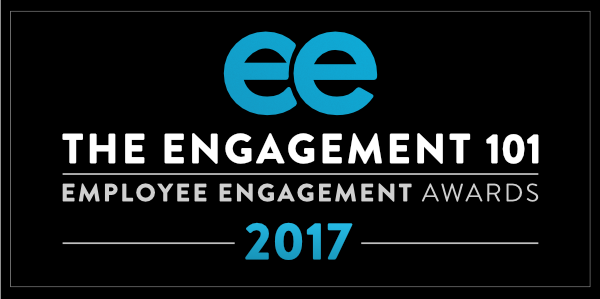 The Employee Engagement Awards today announces its inaugaural #Engagement101 list. The top influencers & experts in the world of Employee Engagement.
The list recognises people from all walks of business: the boardroom, HR, Internal Communications, Finance, Technology and Entrepreneurs. Each one has made a significant contribution to the development of Employee Engagement.
Some inspire action, some educate, some recognise, some have influence via social media. Some rip up the old and create new ways to engage people. But all of the 101 are passionate about Employee Engagement.
We have compiled this list with contributions from all around the globe. The #Engagement101 will be updated every year to take account of changes in the discipline and to recognise the people who have contributed something new.
Matt Manners, founder of The Employee Engagement Awards said "I am passionate about improving the employee experience whilst making businesses perform better.
"We have created this initial list as a starting point. We want to trigger people to go and look at the #Engagement101. We want them to research the 101, to follow them and to emulate them. Hopefully this will also inspire future members of #Engagement101 club."
Profiling the #Engagement101
Some of the 101 will be speakers at our various conferences around the world – a perfect opportunity to draw inspiration from their thinking and to meet them face to face.
Throughout 2017, we will be adding biographies for each of the #Engagement101 and profiling/interviewing them through our newsletter & blog the Engagement Zone.
Nominate the final 10 now
We've launched the #Engagement101 with just 91 Influencers because we know that there will be other people who should be recognised. That's why we have left 10 spots open. We invite people to send in their nominations now. It could be a colleague, a mentor or a boss. Just complete the form on the website via this link – www.ee-awards.com/engagement-101
You can see the initial 91 below – listed in alphabetical order.
#Engagement101 List – Founding Fellows
Andreas Slotosch, Marketing Director, Beekeeper, commented: "We believe in the potential of every single employee. Only a fully engaged workforce can unleash this potential. It is great to see that the topic of employee engagement is supported by so many brilliant minds around the globe."
All information can be found at www.ee-awards.com