16th February 2021
Stories from an Inspiring Leader – Patrik Schober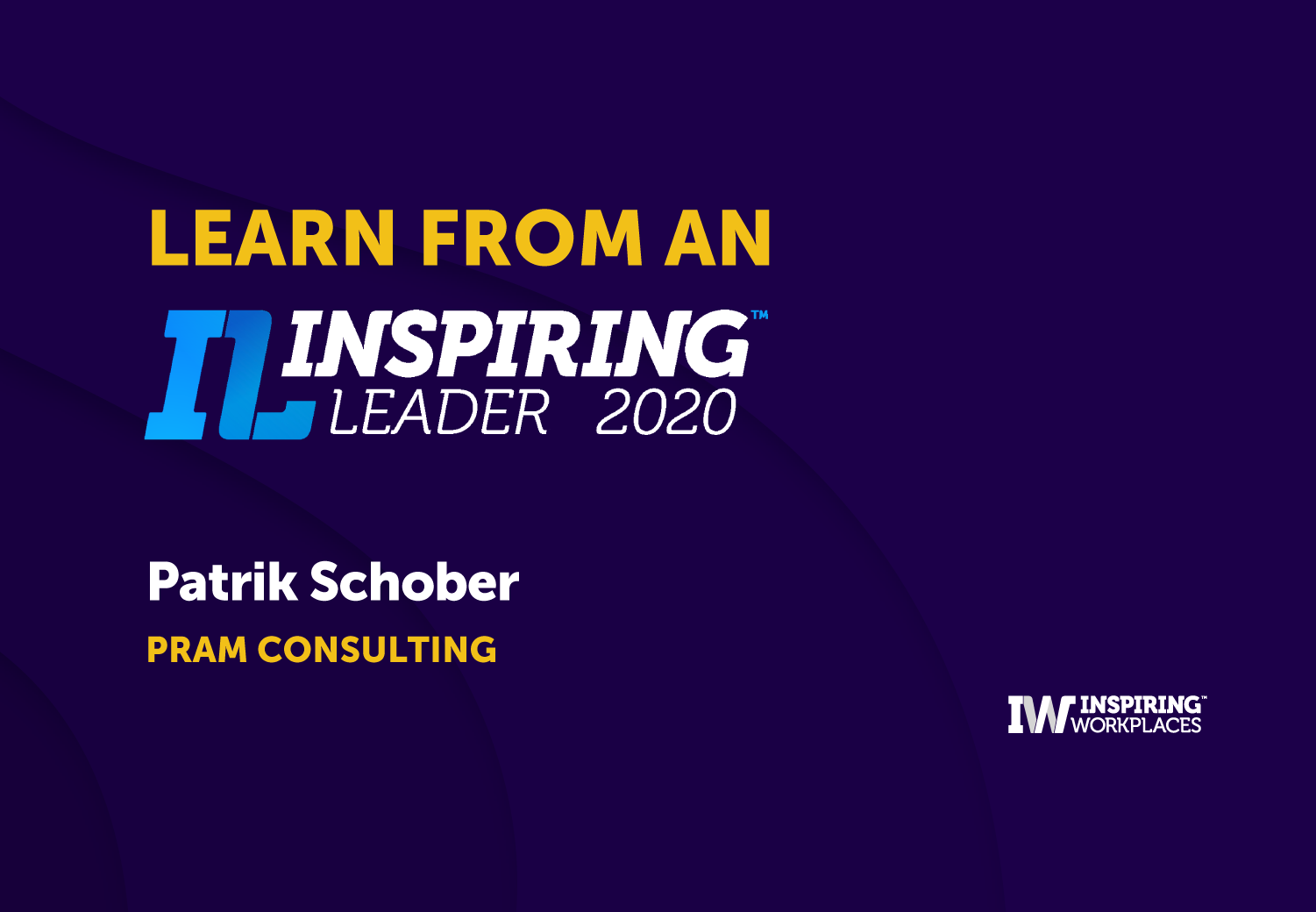 Patrik Schober, Managing Partner, PRAM Consulting
When the lockdown began, Patrik was providing crisis communication advice for a client and suddenly faced a new form of crisis himself. He has always put an emphasis on getting to know each member of his team so he can make sure to support each employee in a way that works for them personally. Focusing on internal communication within the agency, Patrik's immediate reaction was to be calm. He knew he needed to inspire confidence and provide some certainty about the future by not just making decisions but communicating clearly and calmly about what each decision meant to everyone. When he sensed the tiniest fear among colleagues about the pandemic, he managed to transfer the whole business into home-offices within few hours with all the support needed in order to work 100% remotely the following day.
The next morning, while everyone was adapting, Patrik was suddenly a leader of a team that was no longer around him. He knew he needed to make the team work together without losing the emotional bonds that had been created in the office environment. Patrik regularly called everyone, just asking how they were and how the daily work routine worked for them. These calls were followed by emails offering help, possibilities of upskilling, or flexible working hours for those who have children at home or want to do some exercise to stay healthy, physically and mentally.
Patrik also devoted the summer to contacting about thirty members of the Worldcom PR Group (the global network that PRAM is a member of) in order to ask how they are doing, what they are struggling with and to simply stay in touch and show friendly support – showing that a human approach not only needs to be applied internally but also to maintaining emotional bonds with partners.
Endorsement
"I came to PRAM […] as a single mother of two [young] kids. I applied for the job with openness and honesty. What I received [was] was understanding and immediate effort to adapt my work to my schedule that was different from young colleagues. For the last year Patrik has always listened […] and reacted with humanity. […] Patrik [puts] trust in [his employees] and [their] ideas [but knows] when he needs to step in. Every time I felt [out of my depth], Patrik immediately stepped in to support without saying a word."
About Inspiring Leaders
The extract above is taken from the Inspiring Leaders 2020 initiative which recognised exceptional leaders during the Covid-19 pandemic. You can download the full eBook with all the leader stories here.
Inspiring Leaders was created as a vehicle to recognize people who stepped up to help individuals, teams and organizations navigate personal and business challenges, and make a contribution to make their business, their community and the world a better place.
Due to the success of IL 2020, we have brought it back in 2021. We are now open for nominations. For more information about how to enter Inspiring Leaders, dates and fees – click here.