16th February 2021
Stories from an Inspiring Leader – Melisaan Foster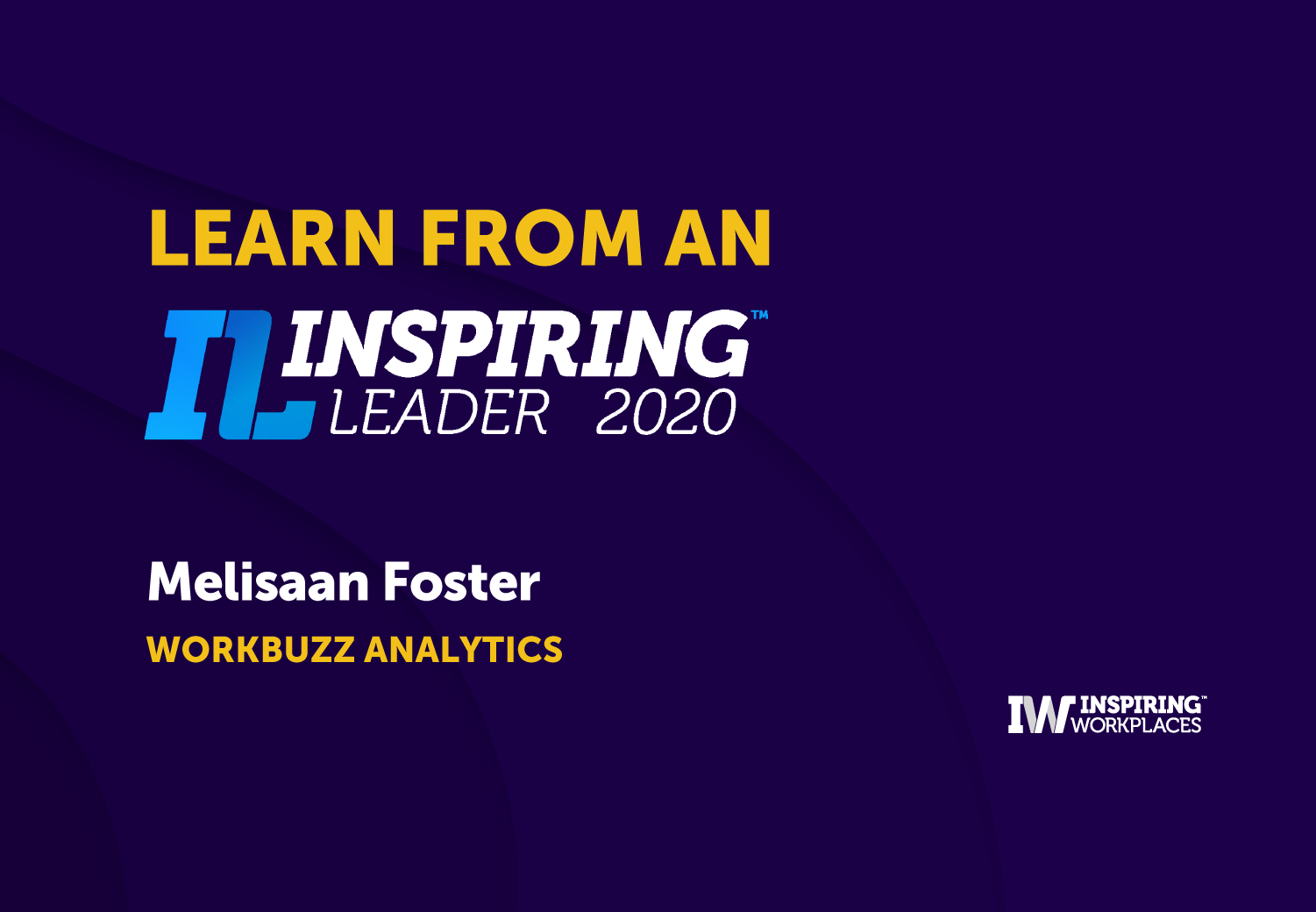 Melisaan Foster, Head of Customer Success, WorkBuzz Analytics
2020 has been an emotional rollercoaster with challenges like home-schooling, concerns about the health of loved ones and feeling more isolated. Melisaan has shown empathy, providing reassurance and support where needed, holding her team together and spirits high. At all times, she has always considered the health and wellbeing of the team in the decisions made as a leadership team making sure that communications have been clear, fair and transparent to ensure high trust, a strong sense of belonging and that everyone has felt cared for throughout. She's done all of this whilst juggling a growing baby and all the implications of that when working from home.
Melisaan has stepped up during the pandemic and was one of the driving forces in WorkBuzz launching our free Coronavirus pulse, which over 600 organisations either ran with WorkBuzz or used our template questions. This caused an operational surge in demand, but she has been a pillar of calmness for her team, putting in place new systems and processes to minimise the impact in terms of their working hours and wellbeing. Mel has a fabulous sense of humour and uses this to great effect to pull everyone in the same direction. She is clear in her communications and always works hard to help each person understand why things are happening. She never fears a difficult conversation, she enters into everything with an open mind and has a deep rooted sense of fairness which shows up in every interaction she has.
Endorsement
"I love working with Melisaan. She invites ideas and listens, she challenges you in a respectful way, she calls you out when needed but gives praise for a job well done just as readily."
About Inspiring Leaders
The extract above is taken from the Inspiring Leaders 2020 initiative which recognised exceptional leaders during the Covid-19 pandemic. You can download the full eBook with all the leader stories here.
Inspiring Leaders was created as a vehicle to recognize people who stepped up to help individuals, teams and organizations navigate personal and business challenges, and make a contribution to make their business, their community and the world a better place.
Due to the success of IL 2020, we have brought it back in 2021. We are now open for nominations. For more information about how to enter Inspiring Leaders, dates and fees – click here.