16th February 2021
Stories from an Inspiring Leader – Denise Reed Lamoreaux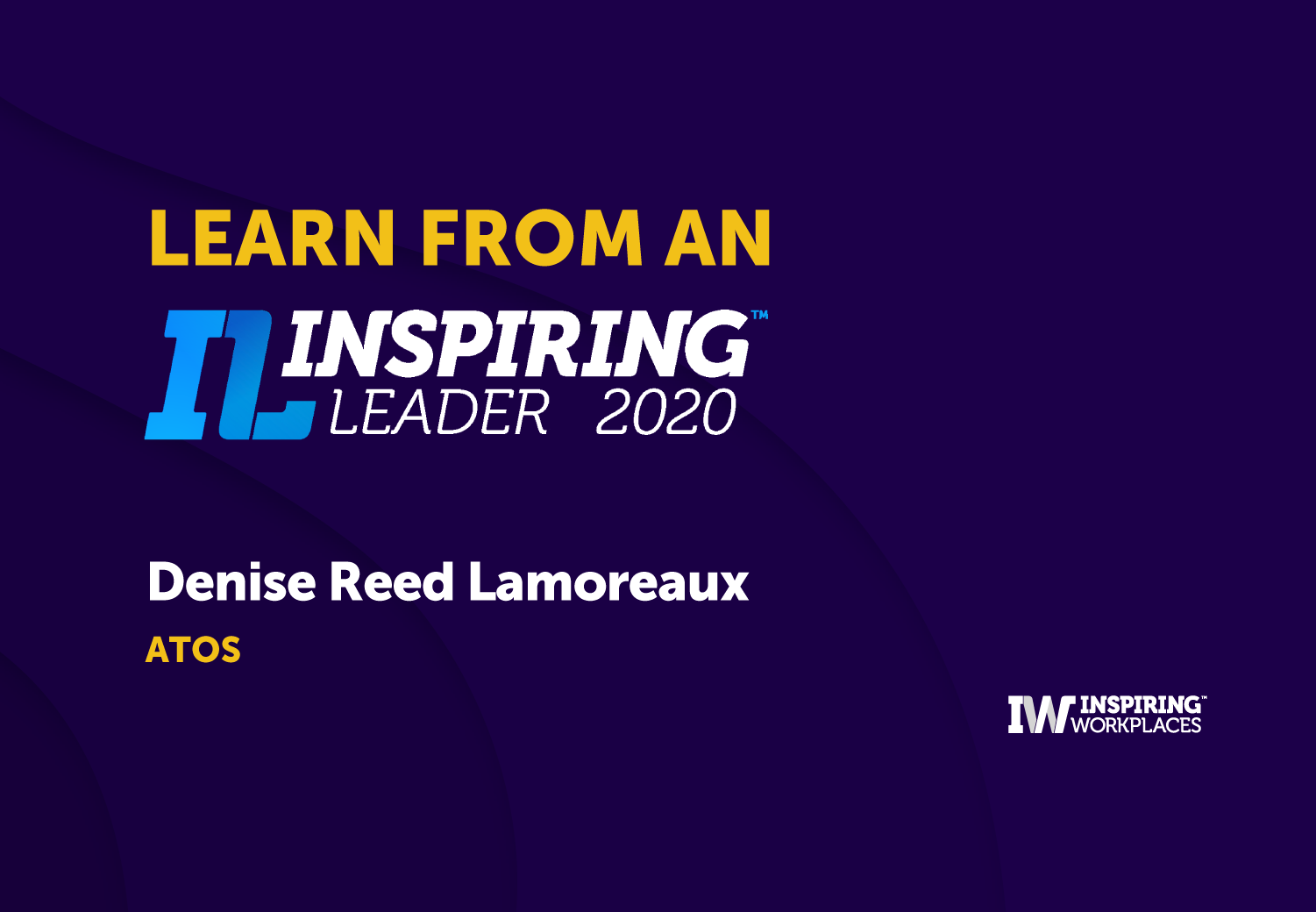 Denise Reed Lamoreaux, Global Chief Diversity Officer, Atos
Denise is a truly inspirational leader. She embodies the values of servant leadership and gives her all to lifting up others and promoting diversity. In 2020 she delivered multiple award-winning programs on diversity and managed to help people in 73 countries stay connected in a fractured world disrupted by COVID-19 -19. Denise managed to deliver these programs despite herself having COVID-19 and feeling the after effects.
Denise has also been open in sharing about her hearing loss which as a hidden disability is something that she could have stayed silent about. She chose to talk about it because she believes that leaders show vulnerability and humanity and that great organisations are ones where employees truly feel that they can be themselves.
Denise is a highly accomplished communicator and spends her working life running webinars and educational programs for employees at all levels of seniority. Importantly she understands intuitively how to find the right level for each audience. Denise has also created and run courses on inclusive language and communication and has been a constant ally and supporter for the disability inclusion programs. Denise makes sure to promote the voices of underrepresented groups Atos and has given others the support and courage to talk openly about their own hidden disabilities as part of Atos' MENtal health webinars.
Endorsement
"I worked with Denise on a project to support over 500 global executives. I found her to be committed, approachable, knowledgeable and supportive. She is passionate about what she does and was a great source of advice and guidance for me. It was an absolute pleasure working with her."
About Inspiring Leaders
The extract above is taken from the Inspiring Leaders 2020 initiative which recognised exceptional leaders during the Covid-19 pandemic. You can download the full eBook with all the leader stories here.
Inspiring Leaders was created as a vehicle to recognize people who stepped up to help individuals, teams and organizations navigate personal and business challenges, and make a contribution to make their business, their community and the world a better place.
Due to the success of IL 2020, we have brought it back in 2021. We are now open for nominations. For more information about how to enter Inspiring Leaders, dates and fees – click here.