21st September 2016
Special Report: UK Employee Engagement Report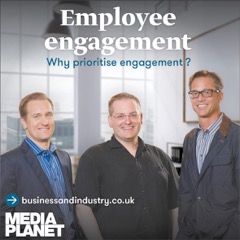 We have been featured in a special UK Employee Engagement Report. A report that includes articles from:
– Glassdoor
– Engage for Success
– The CIPD
– The IOIC
– Investors in People
– Us and much much more.
Just for you
We are pleased to announce that we have secured the free downloadable version just for you. To read and review the report that was also published in The Week Magazine please click employee-engagement.