17th November 2023
On-demand video: The Evolution Research 2023: defining the global reward and benefits landscape | Adam Mason & Michael Tigwell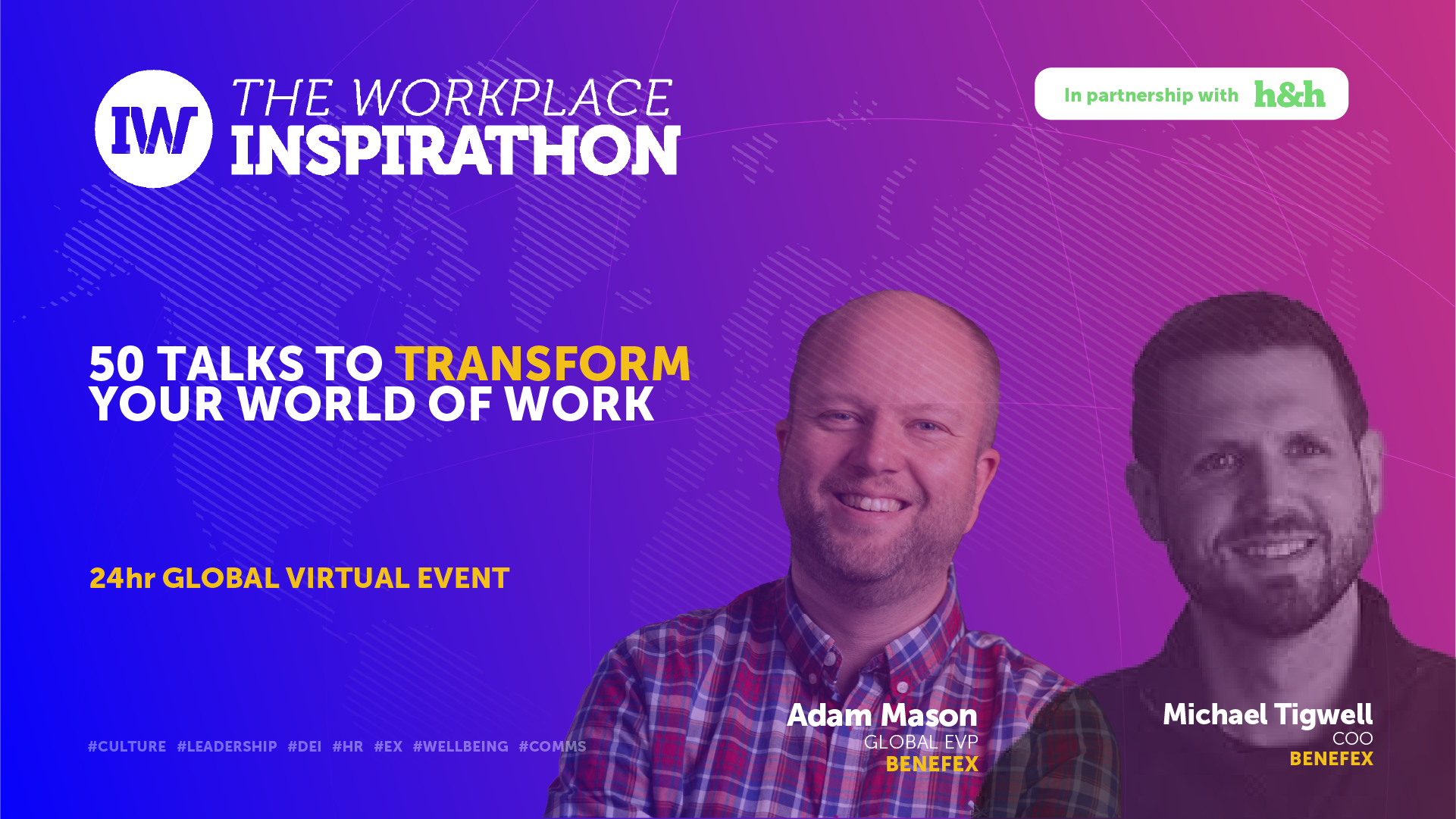 This talk was part of The Workplace Inspirathon. A 24 hour non-stop virtual journey through Australasia, Asia, EMEA and North America bringing exclusive insight, information and inspiration to inject into your workplace strategies.
Speaker: Adam Mason, Global EVP, Michael Tigwell, COO at Benefex
Title of talk: The Evolution Research 2023: defining the global reward and benefits landscape
Region: UK & Europe
The expectations of employees and the speed at which employers need to respond to them is forever evolving; 85% of employees say their employee experience is more important to them now than a year ago. Our 2023 Evolution research report surveyed more than 2,000 global employees and employers to understand the areas of the employee experience that employees value most – and where Reward leaders are focusing their efforts.
Michael and Adam explore key findings from our Evolution research and share:
Reward and benefits trends from EMEA, APAC, North America and India
Practical reflections on how