17th November 2023
On-demand video: The Case for Connection: Practical ideas for building cultures of connnection | Phil Burgess & Felix Koch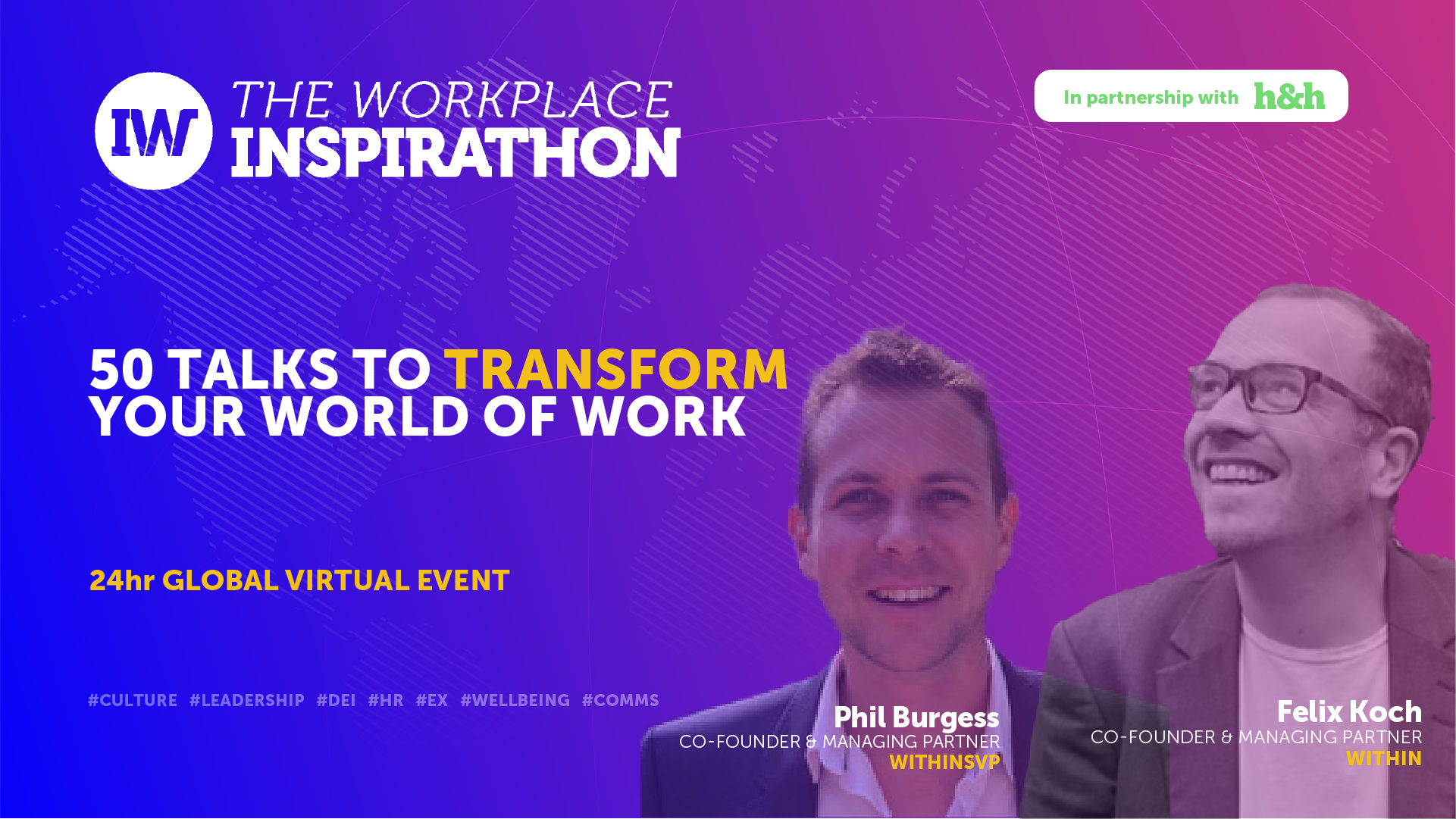 This talk was part of The Workplace Inspirathon. A 24 hour non-stop virtual journey through Australasia, Asia, EMEA and North America bringing exclusive insight, information and inspiration to inject into your workplace strategies.
Speaker: Phil Burgess & Felix Koch, Co-Founders & Managing Partners at WITHIN
Title of talk: The Case for Connection: Practical ideas for building cultures of connnection
Region: UK & Europe
There's a crisis of connection in many of our organizations. 65% of workers feel less connected to their co-workers since the pandemic. Just 4 in 10 US employees strongly agree that someone at work cares about them as a person. The impact on people's wellbeing and performance is significant… and it doesn't have to be that way! Join Phil & Felix from WITHIN as they share a range of real-life examples you can use as inspiration for building a culture of connection in your team or organization.
To view the full on-demand video, you