17th November 2023
On-demand video: HR as an accelerant of inspiring change | Perry Timms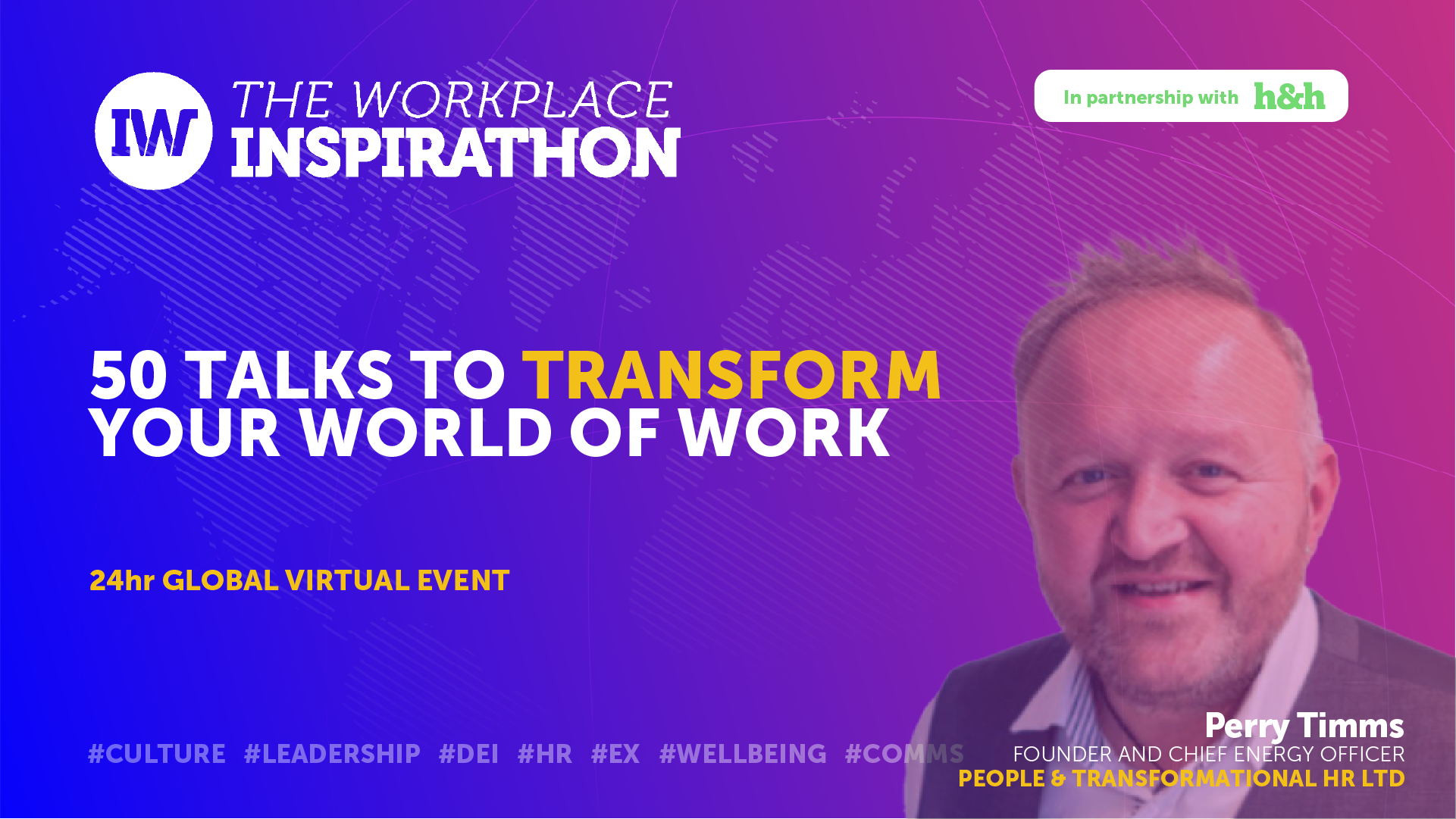 This talk was part of The Workplace Inspirathon. A 24 hour non-stop virtual journey through Australasia, Asia, EMEA and North America bringing exclusive insight, information and inspiration to inject into your workplace strategies.
Speaker: Perry Timms, Founder and Chief Energy Officer at People & Transformational HR Ltd
Title of talk: HR as an accelerant of inspiring change
Region: UK & Europe
HR has been in the thick of adapted and more versatile practices since the 2020 pandemic response. It now faces a complex web of interrelated challenges and opportunities but one thing is for sure: It's all about people. Where, when, how and what people work as we attempt to shift and adapt to a turbulent world. Beyond a laundry list of initiatives, where is the real value, impact and inspiration for people?
Join Perry Timms – 2022's No. 1 Ranked Most Influential Thinker – as he shares his sense of how the people profession really can