20th July 2020
On Demand Video: Bursting Career Myths and Building Career Activists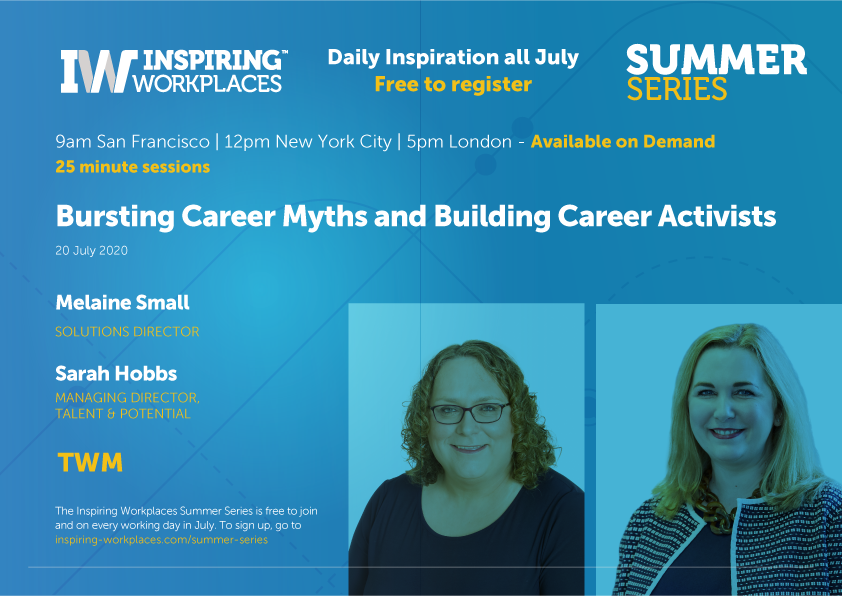 Today marked day 11 of our month-long Summer Series: 25 minute daily talks all throughout July. This session features Melanie Small, Solutions Director TWM and Sarah Hobbs, Managing Director, Talent & Potential. Their talk uncovered career myths and explained how to build career activists.
Why is it important to address careers right now?
If  you're trying to help your organisation thrive and survive during economic difficulties brought on by Covid-19, the importance of careers doesn't go away. We need to keep great people in organisations and support them.
Career support = retention and loyalty
The Voluntary Leaders survey found that the top 4 reasons people leave their jobs are:
47% – Promotion
39% – More pay
39% Better development opportunities
32% Career change
3 of these reasons relate to careers.
Watch Melanie and Sarah's talk to uncover career myths and get their top advice on supporting careers in your organisation.
To view the on-demand video of Melanie and Sarah's talk,