17th November 2023
On-demand video: Building a Sense of Belonging at Work | Kristy Jones & Emily Pearce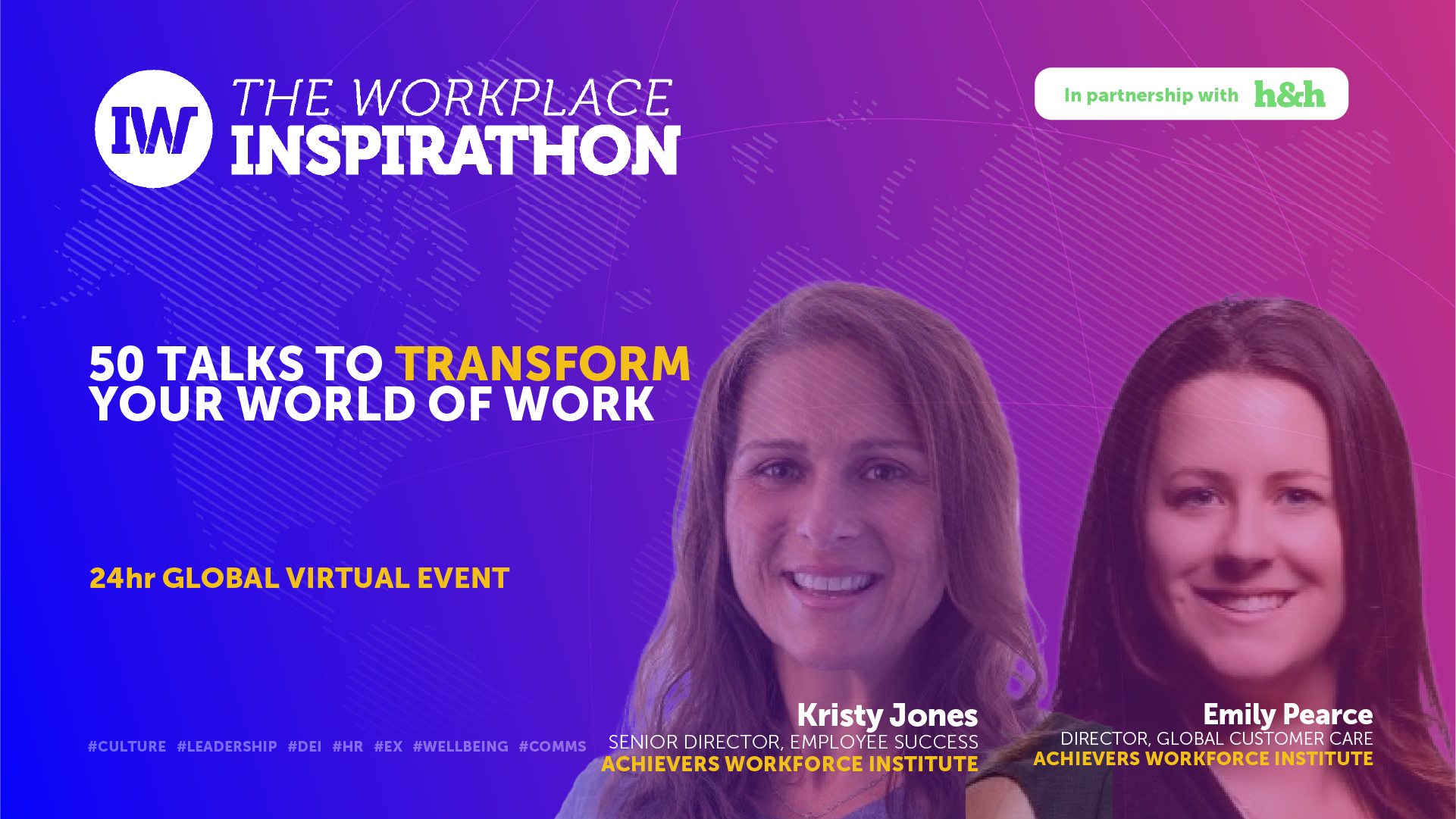 This talk was part of The Workplace Inspirathon. A 24 hour non-stop virtual journey through Australasia, Asia, EMEA and North America bringing exclusive insight, information and inspiration to inject into your workplace strategies.
Speaker: Kristy Jones, Senior Director, Employee Success and Emily Pearce, Director, Global Customer Care at Achievers Workforce Institute
Title of talk: Building a Sense of Belonging at Work
Region: UK & Europe
Employees with a strong sense of belonging are three times more likely to be engaged, productive, and committed to their job.
When organizations can create an employee experience where each individual feels like they're part of a team that accepts and values them for who they are, the result is happier, healthier employees who are reluctant to leave. A sense of belonging at work is incredibly valuable starting from an employee's first day through to their exit interview, but belonging is difficult for organizations to create, much less measure.
Watch the