07th July 2020
On Demand Video: Leading with Gratitude in Times of Crisis | Chester Elton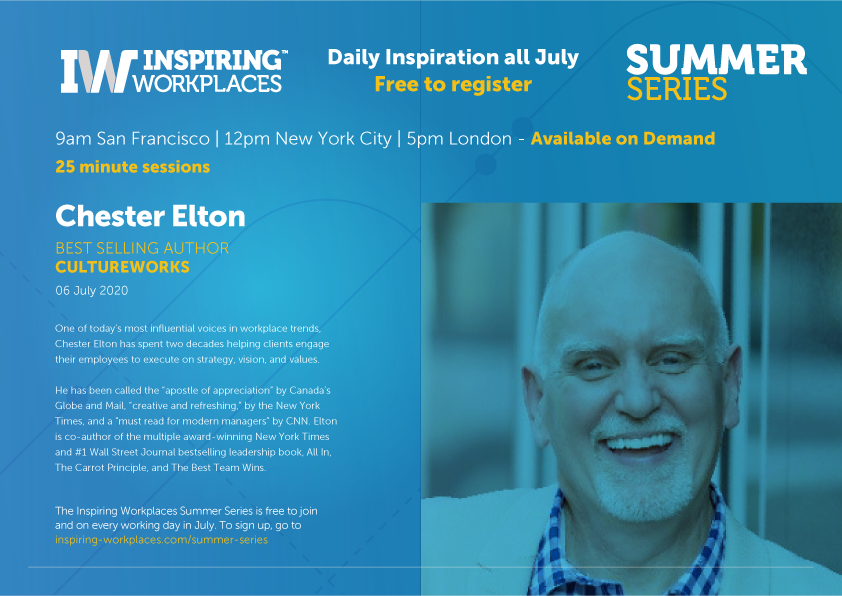 Yesterday marked the start of our month long Summer Series: 25 minute daily talks all throughout July. We kicked it off with a big one – Chester Elton, Best Selling Author & Founder at CultureWorks.
During the livestream, Chester answered questions such as:
What people trends are you seeing emerge as the current pandemic has hit businesses?
What techniques should we do to maintain being grateful day to day?
How do you coach others to view with positive intent?
To watch more great inspirational talks with leading influencers, sign up for our Summer Series for free at: https://www.inspiring-workplaces.com/our-events/summer-series/
To view the on demand video, you will also need to be logged in as Inspirer. Once logged in, the video will appear below.