22nd September 2019
Interview: Rachel Miller – All Things IC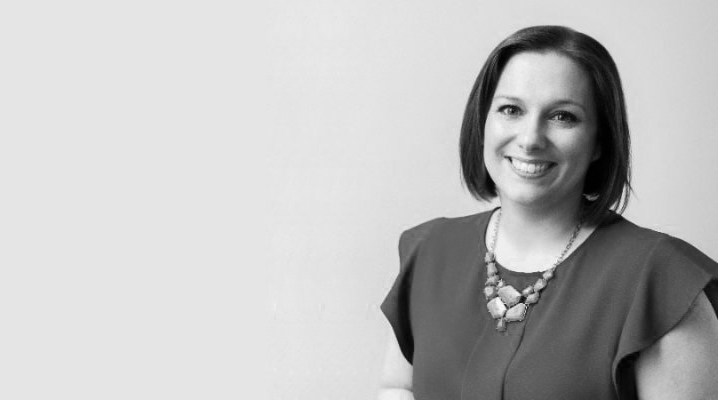 As we get underway with the launch of our 2019 UK & European Employee Engagement Awards, we at the Engagement Zone will be interviewing judges for the upcoming event. Today, the Engagement Zone sits down with Rachel Miller, Director at All Things IC.
EZ: What does employee engagement mean to you?
RACHEL: Employee engagement is an incredible motivator for me and the work I do. In terms of how I define it, I use David MacLeod and Nita Clarke's definition: "Engagement is how we create the conditions in which employees offer more of their capability and potential. Employee engagement is based on trust, integrity, two-way commitment and communication between an organisation and its members."
I'm constantly looking for ways to improve conditions for employees so they can thrive. Employee engagement is such an incredible opportunity for organisations to do the right thing by their people. Being able to create the conditions is a responsibility we need to take seriously. Professional communicators have a critical role to play in holding up the mirror to an organisation to reflect its culture back at them and take steps to improve what they see.
EZ: What are your three tips to companies looking to drive engagement in their organisations?
RACHEL:
 Listen. You need to truly know how your company ticks and know what your employees saying inside and outside of their workplace. Listen to what's not being said, seek out the truth through confidential conversations and qualitative feedback.
Analyse the barriers. If you are committed to driving engagement, you need to identify what is getting in your way. Is it leaders? Lack of employee voice? One-way rather than two-way comms channels? Knowing the barriers and blockers is essential if you want to drive engagement. You can't act if you don't know what you're acting on.
Get comfortable being uncomfortable. Once you've followed the steps above, you'll know what you need to do. That often leads to uncomfortable conversations and decisions. But if you're serious about driving engagement, you need to face up to the reality of how your organisation does or doesn't work and then take steps to improve it.
EZ: What do you feel are the biggest pitfalls that companies should look to avoid when executing their engagement strategy?
RACHEL: One of the biggest pitfalls I see is assumed knowledge. The first thing organisations need to do when executing an engagement strategy is to make sure everyone understands it. The initial step in that is checking for understanding by asking have we defined what we mean when we talk about engagement? Is everyone clear what it means for us?
I regularly observe companies, leaders, in particular, going off creating their own paths and thinking they're doing the right thing, but that lack of clarity leads to wasted time, money and effort.
EZ: Why do employees fail to buy in when companies try to ramp up engagement?
RACHEL: There's an important difference between communicating to rather than with or for people. Efforts usually fail because the intention and mindset is communicating to employees. This is one-way approach does not take employee voice into consideration, it leads to employees not being involved in the process, and therefore not buying into it.
If you want to truly get buy-in, you need to communicate from the ground up. You need to create a community of conversations about engagement, drawing on insights about the reality of your company. Roll out how to include peer-to-peer communication, with colleagues role modelling what good looks like.
EZ: What skills are most useful for everyone to have when trying to move towards a culture of engagement?
RACHEL: You need to be inquisitive and endlessly curious about how your organisation works. Constantly ask why and seek to understand why things happen in the way they do. You need a forensic understanding of the way your company works to know what to start, stop or continue when it comes to your culture.
EZ: You're a judge for the Employee Engagement Awards. What will you be looking for in the entries?
RACHEL: I enjoy judging the awards and seeing the fantastic work that's happening inside organisations to improve employee engagement. I'm always looking for outcomes when I judge the Employee Engagement awards. What works for me is when there is a crystal clear objective, supported by evidence and measurement and a defined outcome.
EZ: How important do you think it is to connect Employee Experience to the Customer Experience and why?
RACHEL: I think it is important and view Employee Experience and Customer Experience as two sides of the same coin. You need to be mindful of both to be certain you have employees who stay and customers who choose you.
EZ: Which person (dead or alive) would you love to be able to come in and speak to your workforce/colleagues?
RACHEL: I'd love to hear from Microsoft CEO Satya Nadella.
EZ: Favourite song to crank up after a tough day at work?
RACHEL: I have playlists of songs depending on my mood. One which never fails to put a smile on my face is Happy by Pharrell Williams, my three children love it too. But my go-to, if I've had a tough day, is to build LEGO. I love the Creator Expert range and use building as my mindfulness activity.
EZ: Best place in the world you have visited?
RACHEL: Cambodia, I've been to 44 countries and loved Cambodia so much. I spent a year travelling around the world and found myself returning there numerous times during my three months in South East Asia. It's an endlessly fascinating place that kept drawing me back.
EZ: The place you'd most like to visit?
RACHEL: Kyoto in Japan or New York. I've read a lot about them both and would love to visit.
NOTE: Deadline for the UK & European Awards is October 16, 2019 – Enter here.