10th October 2023
eBook: How to Create Inspiring Wellbeing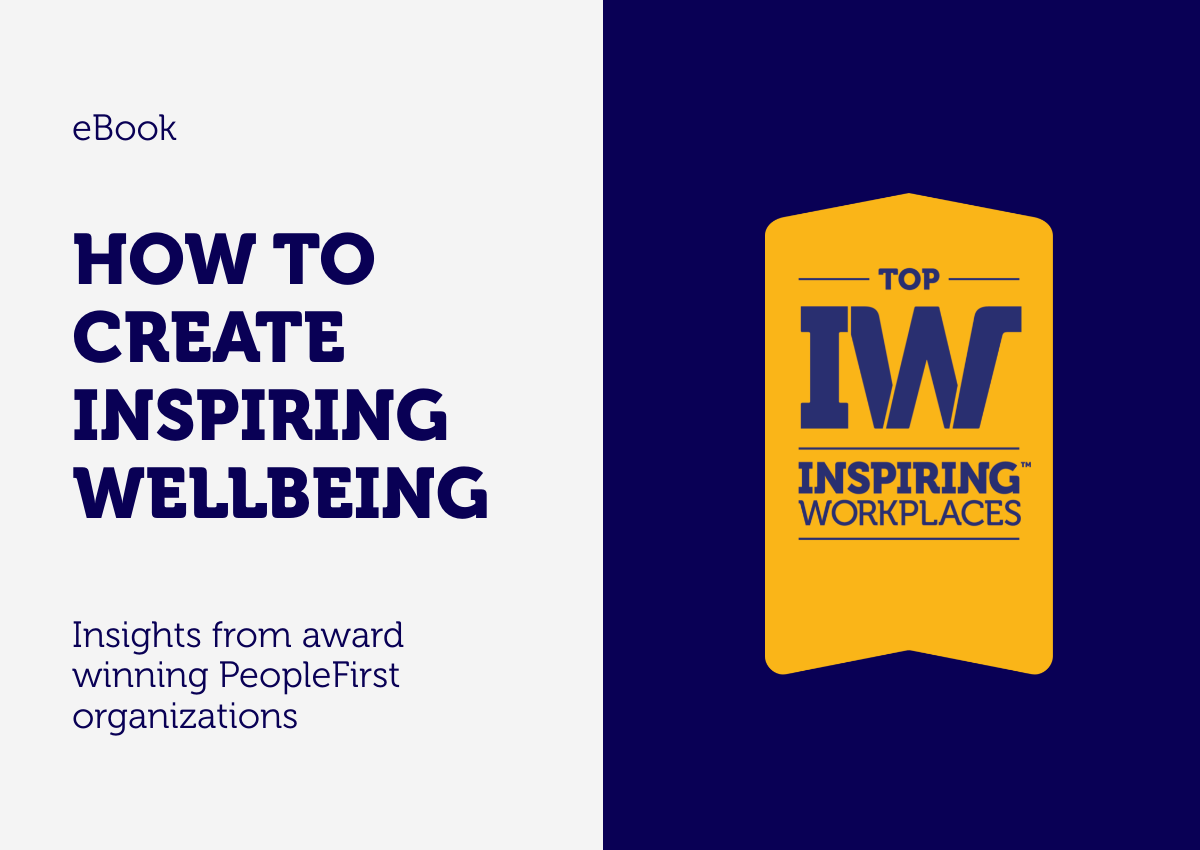 This book, is our second in a series of six ebooks that have been inspired by winning workplaces all over the world. This ebook focuses on the topic of "How to create Inspiring Wellbeing".
Within each of the themes we detail excerpts from award winning Inspiring Workplaces, as well as, top tips for you to implement within your organization.
Five key themes within the book
Theme 1 – Holistic and Tailored approach – Pg. 7
Theme 2 – Flexible Work – Pg. 16
Theme 3 – Belonging and Connection – Pg. 23
Theme 4 – Work-life balance – Pg. 31
Theme 5 …
Snippet from the eBook
Theme 1 – Holistic and Tailored approach
Comprehensive Assessment: Begin by understanding employees' diverse needs through surveys, focus groups, and one-on-one conversations.
Involve Employees: Conduct regular surveys and feedback sessions to understand employee preferences, challenges, and suggestions regarding wellbeing initiatives.
Customize Programs: Develop a range of wellness initiatives that cater to different aspects of wellbeing, offering options like fitness activities, mental health support, learning opportunities, and social engagement.
Needs Assessment: Assess the demographics, life stages, and interests of your workforce to tailor programs that address specific needs, such as parental support or stress management for different age groups.
…
To discover the rest of the tips from this list and everything else detailed within the 4o page book download it for free below.
For the chance to be featured in the next eBook, enter the 2024 Inspiring Workplaces Awards here.