08th November 2023
eBook: How to Create Inspiring DEI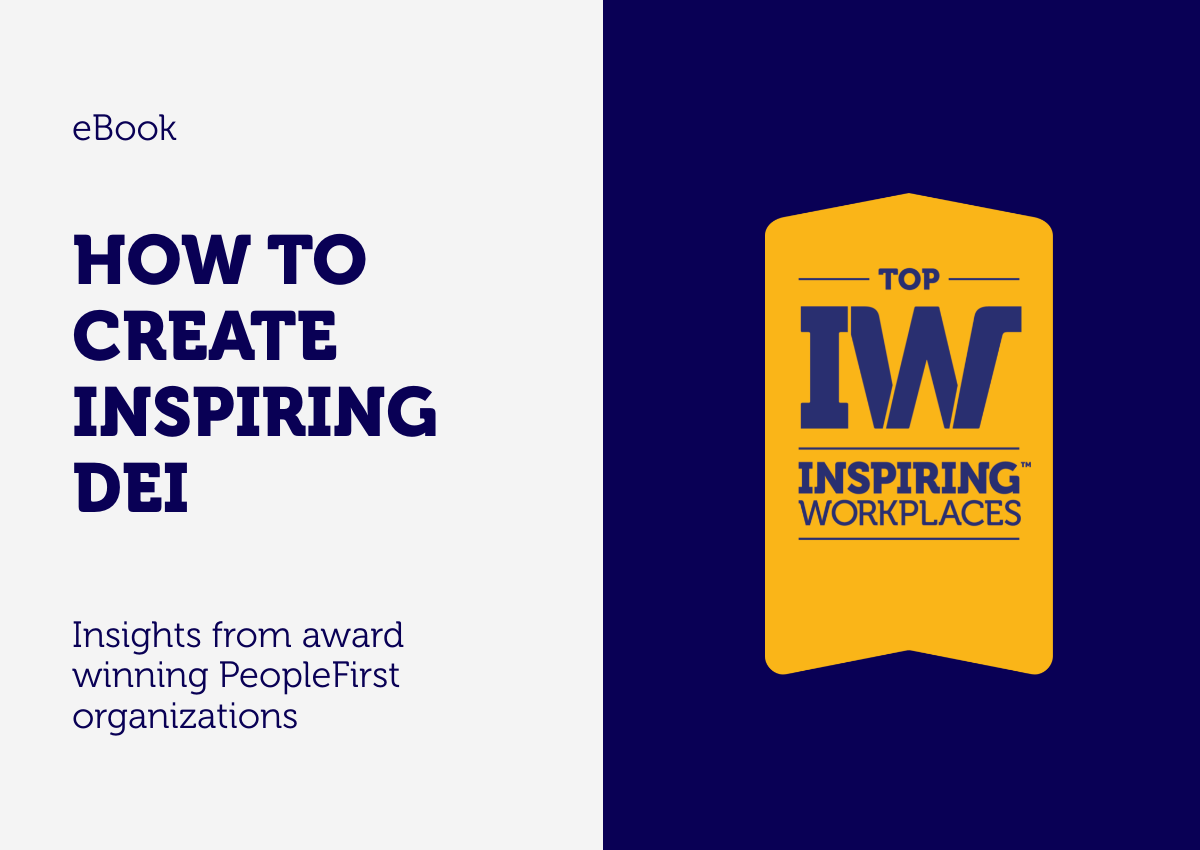 This book, is our fourth in a series of six ebooks that have been inspired by winning workplaces all over the world. This ebook focuses on the topic of "How to create Inspiring DEI" to help us create more inclusive workplaces.
Within each of the themes we detail excerpts from award winning Inspiring Workplaces, as well as, top tips for you to implement within your organization.
Five key themes within the book
Theme 1 – Commitment to DEI
Theme 2 – Representation and Workforce Diversity
Theme 3 – Inclusive Learning and Development
Theme 4 – DEI Training and Education
Theme 5 – Employee Resource Groups (ERGs), Business Resource Networks (BRNs) & networks
Theme 6 – …….
Snippet from the eBook
Theme 1 – Commitment to DEI
Leadership Buy-In: Gain support from top leadership to drive the DEI initiative, demonstrating its importance and setting the tone for the entire organization.
Clearly Define Goals: Clearly outline the organization's DEI goals, specifying what success looks like in terms of diversity, representation, and inclusive practices.
Communication: Communicate the commitment to DEI transparently and consistently across all levels of the organization, ensuring employees understand its importance.
Inclusive Policies: Develop and implement inclusive policies that address recruitment, promotion, and workplace practices to ensure fairness and equal opportunities for all employees.
Metrics and Accountability: Set measurable metrics to track progress and hold leaders and teams accountable for their contributions to DEI initiatives.
…
To discover the rest of the tips from this list and everything else detailed within the 4o page book download it for free below.
For the chance to be featured in the next eBook, enter the 2024 Inspiring Workplaces Awards here.