Welcome to IW Consulting
By starting out in 2015 to create a company that provided recognition to organisations trying to create inspiring places to work, we've created a global movement that is changing the world by transforming the way organisations work.
As more organisations recognise the need to create shared belief and a strong sense of belonging, we knew we could have a direct impact to help accelerate organisations on their journey to create Peoplefirst organisations. So in May 2023 we launched IW Consulting.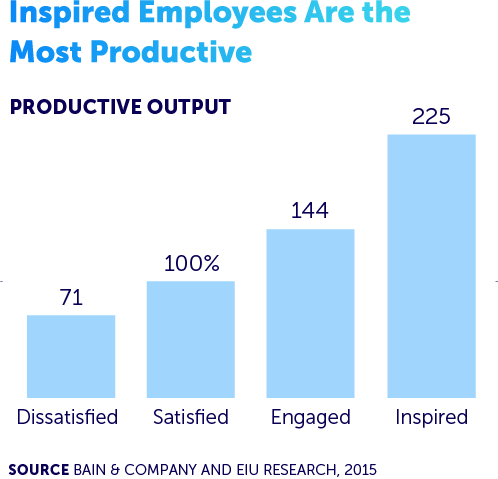 Why engage with IW Consulting?
Win the battle for talent

Create powerful reasons for the best people to stay and join

Enhanced business performance

Bain has identified inspired people are more than twice as productive as those who are satisfied

Innovation that pays off

Evolve your business by involving your people in its new direction

Achieve your purpose

Help every person believe in the purpose and contribute to delivering it

Lead the market

By working as one you'll go further than your competition

Build the trust of all stakeholders
CREATING A PEOPLEFIRST ORGANISATION FULL OF BELIEF AND BELONGING
Our PEOPLEFIRST MATRIX will help you to create an organisation full of belief and belonging by identifying where you are on your journey to that goal. It draws on the collective learning of the last nine years identifying, and working with, the world's most inspiring places to work. This has been captured in a powerful methodology we call COMPASS. Our consulting team will use COMPASS to help you identify the most effective route to reach your destination with greater certainty and speed.
If you'd like to understand how you can increase the belief and belonging of your people, request a call now.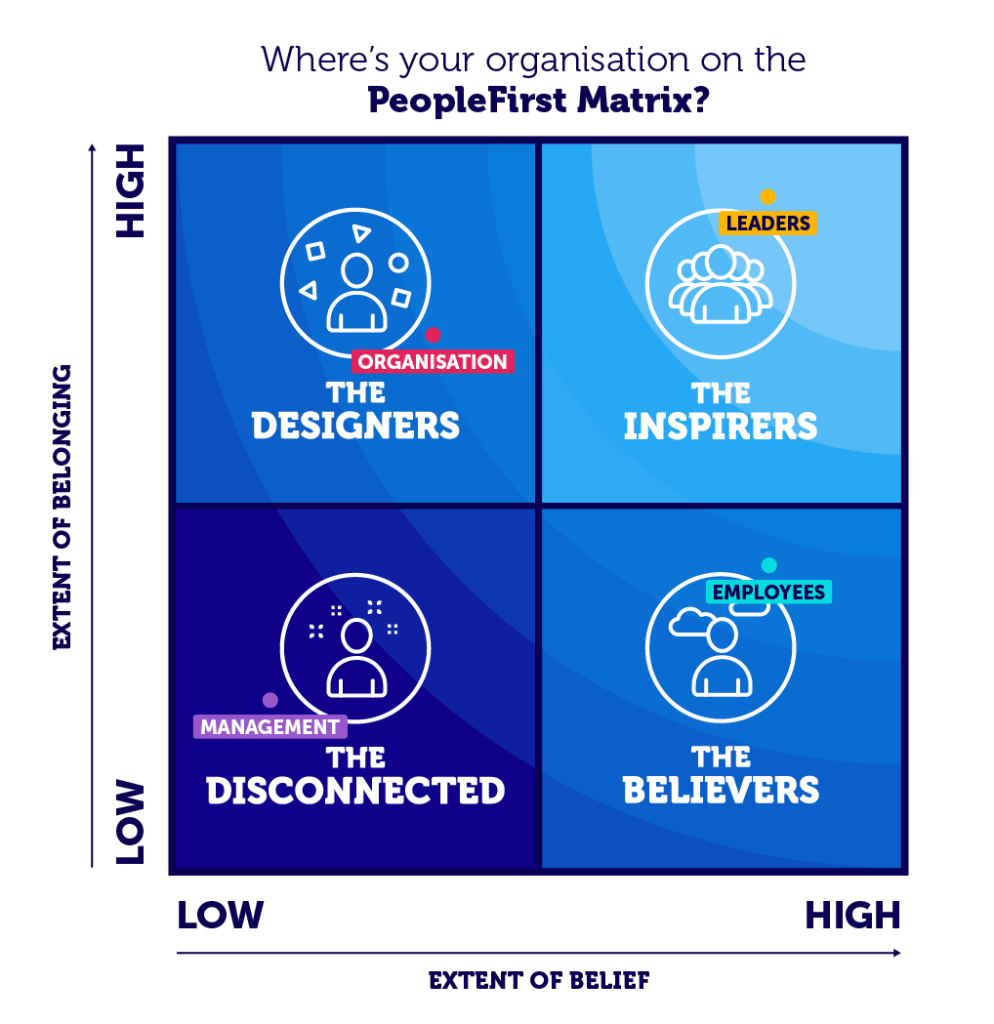 Guiding you with our COMPASS methodology
COMPASS is built on six pillars that we have identified as being fundamental to creating the kind of employee experience that defines an inspiring workplace.
It will help guide your actions, we will help you to create a holistic employee experience that is the hallmark of an 'inspiring workplace'.
COMPASS will ensure that every facet of an employee's life at work underpins both personal and organisational success.
Purpose & culture

We've identified that without a shared BELIEF it's impossible to create a culture that develops a true sense of BELONGING

Leadership & communication

We've identified that effective communication enables organisations to be true to their purpose because it connects every person in the business and ensures that every interaction, in every part of the organisation and outside, reinforces belief and belonging

Employee Voice

We use VOICE as a collective term for organisational behaviours that ensure all your people move as one. This covers elements that we believe are part of the DNA of an inspiring workplace – listening to your people, acting on what you are told, involving people in the drive to improve and excel. This is perhaps best summarised by this quote: 'If you want to go fast go alone. If you want to go far go together.'

Inclusion & Community

We believe inclusion embraces, but goes well beyond, Diversity, Equity and Inclusion to enable everyone to bring their best self to work. For us, inclusion means ensuring everyone feels involved and connected because they feel they are in an environment that is psychologically safe. It also means that the organisation operates in a way that includes the local and global community

Wellbeing

Nine years of working with our Inspirers has shown that nurturing mental and physical wellbeing is essential to ensuring that people are happy, healthy and productive. Because of this, many of the tools we use to support COMPASS draw on proven neuroscience to trigger the right mental and physical responses

Society & Sustainability

Put simply, we know that people want to work for an organisation that they see as a force for good – delivering profit with a purpose. An organisation that enables them, as an individual, to be a force for good too, whether it's within their local community or on a global scale.
Unrivalled insight
from the
Top Inspiring Workplaces
Since 2015, The Inspiring Workplaces Awards recognizes and celebrates organizations that have created exceptional peoplefirst workplaces. The awards aim to honour those that have created a positive and inspiring work culture for their people – where they feel like belong, resulting in increased engagement, productivity, and overall success.
The awards are open to organizations of  from all over the world, all sizes and industries. In that time have been learning from the thousands of case studies based entries. Ranging from the very best and worst employee experiences.
That unique and anonymous insight is invaluable.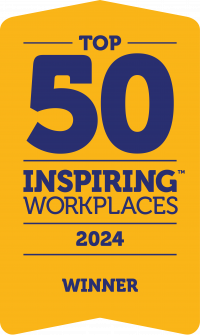 Matt Manners

Founder & CEO, Inspiring Workplaces Group

Crispin Manners

Chairman

Aimee O Leary

Consultant

Marta Muir

Consultant

Juliet Manners

HR Specialist