The
Work Tech

Awards. Recognising best in class vendors across the world

In association with


Current Work Tech Winners
from around the world
Are you a Top Work Tech Vendor?
It is quick and easy to enter, with the same submission form for everyone.
It doesn't matter if your technology is designed to help HR, EX, Wellbeing, Employee Comms, Voice, Inclusion… if your tech has real purpose and impact, our community and world wants to know about it.
Our purpose is to change the world through the world of work and know that great tech can be a catalyst to change.
Our community has a reach of tens of thousands of organizations around the world. So the perfect platform to promote your value if you win.
After being judged independently, in our second year as a dedicated awards program we will announce The Top 25 Work Tech vendors in early October. Perfect timing to build the sales pipeline as we head into 2024.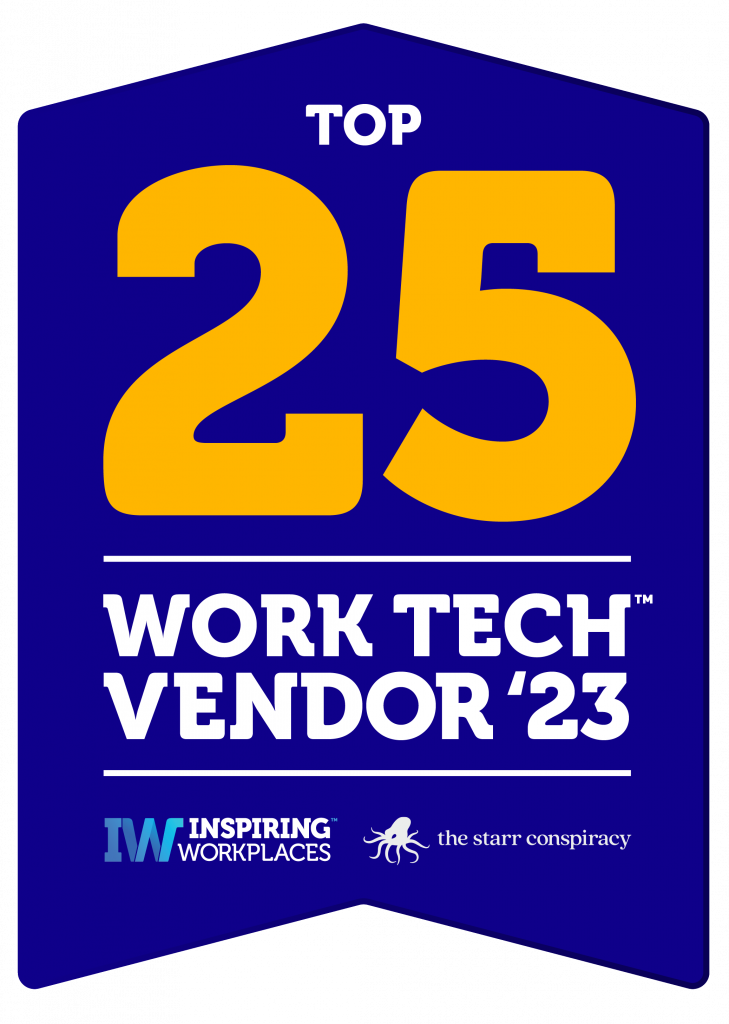 Why Enter?
There a is a long list of benefits of entering the Inspiring Workplaces Awards.
Brand awareness
Positioned as a best-in-class work tech vendor.

Hallmark of quality 
Badges for marketing purposes & proof of a safe investment

Competitive advantage
Give yourself an edge in competitive pitches

Direct sale opportunities 
Featured within our community as best-in-class

Powerful marketing materials
From logos, certificates, press releases and social posts, we provide you with a host of materials to promote your success far and wide. There is also the option to have your own iconic trophy too.

Promoting your achievements
To our global community of organisations and social media following with a reach of 100,000+. As well as, to new and old media all over the world

Winners invited to exclusive roundtable
Discussions that could shape the future of WorkTech and the world of work

Listed in the IW Vendor Directory
As part of entering you are listed in our Vendor Directory worth $495
Our partner
The Starr Conspiracy
The Starr Conspiracy is an experience agency for Work Tech companies.
We believe that growth comes not just from sales and marketing excellence. What's needed is a seamless Customer Experience (CX) across the buyer/customer journey. What's more, we believe that your CX and your Employee Experience are increasingly linked. That's why we've combined our two decades of expertise in Work Tech sales and marketing with our knowledge of the space to create a new type of agency.