14th September 2023
On Demand Video: Power Hour 4 – How to Create Inspiring Leadership.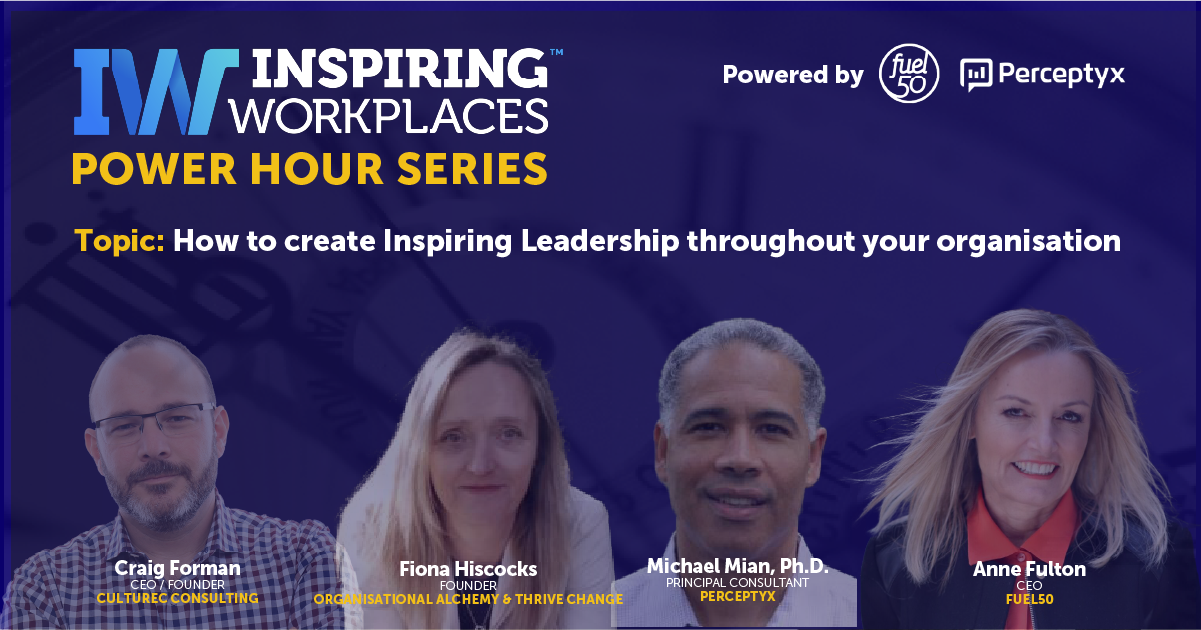 To view the full on-demand video, you need to be logged in as Inspirer. Once logged in, the video will appear at the bottom of the page.
This session was part of The Inspiring Workplaces Power hour series. A 7 part series of themed online sessions delivering key insights, inspiration, advice and knowledge from industry experts. 1 hour long virtual sessions to inject energy into your day.
Inspiring leaders set expectations, empower and support employees, demonstrate genuine care, and promote growth and development opportunities. Inspiring leaders lead by example and communicate openly to create a culture of trust, collaboration, and motivation.
Attendees heard:
Three keys to inspirational leadership
How Employee Insights & AI Can Facilitate Leadership Development at Scale
How connection transforms us and our teams
The Future of