11th June 2021
On Demand Video: How EcoWater Systems is Building a Culture of Continuous Appreciation | Rachel Cook & Emma Stappenbeck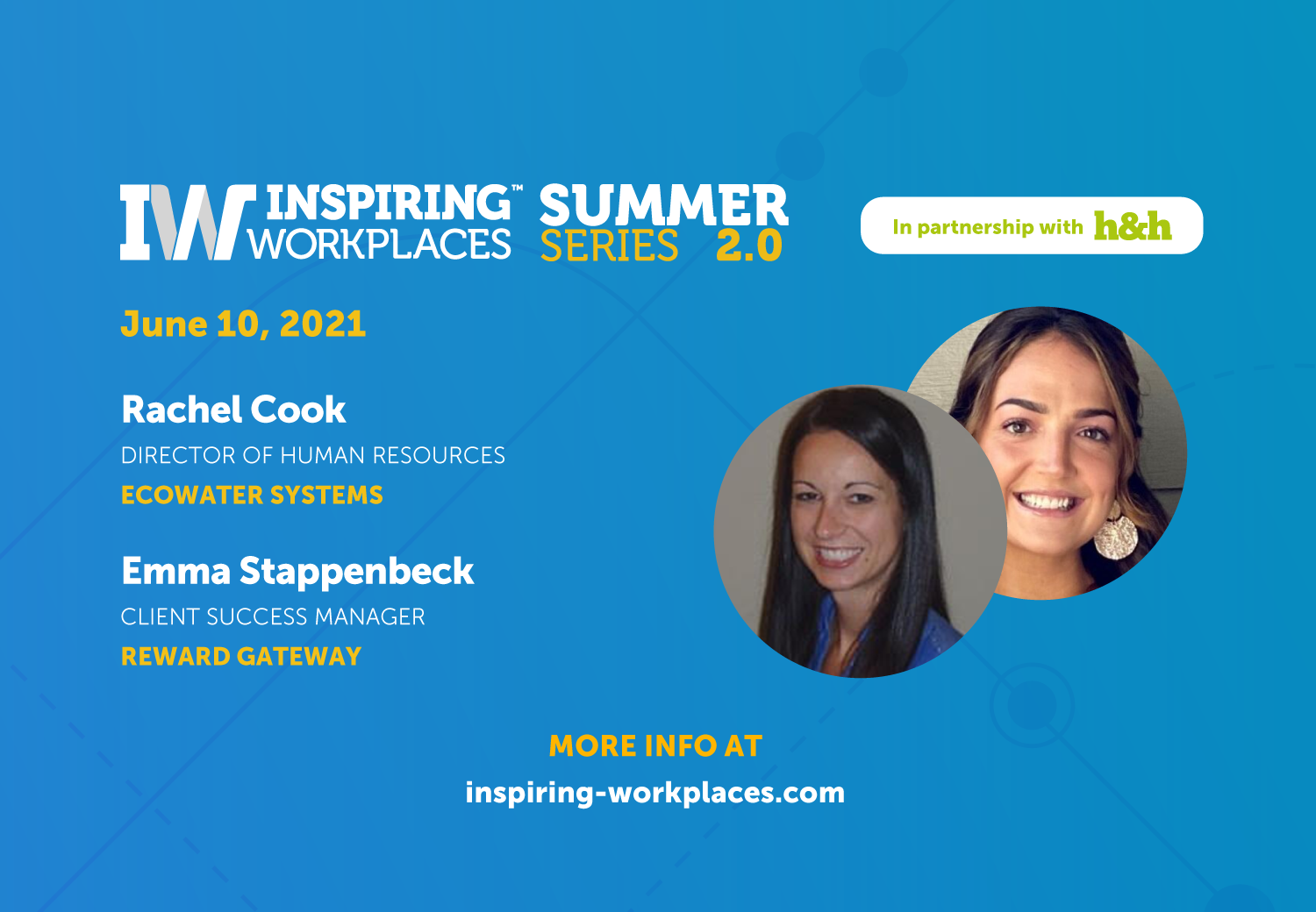 For today's talk from our 6-week-long Summer Series: 25 minute daily talks all throughout June, we had a session with Rachel Cook, Director of Human Resources, EcoWater Systems LLC and Emma Stappenbeck, Client Success Manager, Reward Gateway.
How EcoWater Systems is Building a Culture of Continuous Appreciation
EcoWater Systems is looking to enhance their culture of continuous appreciation by increasing visibility of recognition through automation. Watch the on demand video for a conversation on how EcoWater is addressing its challenges and setting the course to achieve their business and employee engagement objectives.
Rachel and Emma spoke about:
Defining a culture of appreciation
Finding the right recognition partner
Making a vision a reality
Next steps
and more
To view the on-demand video, you need to be logged in as Inspirer.