30th June 2022
eBook: Insights from Top 50 Inspiring Workplaces – North America 2022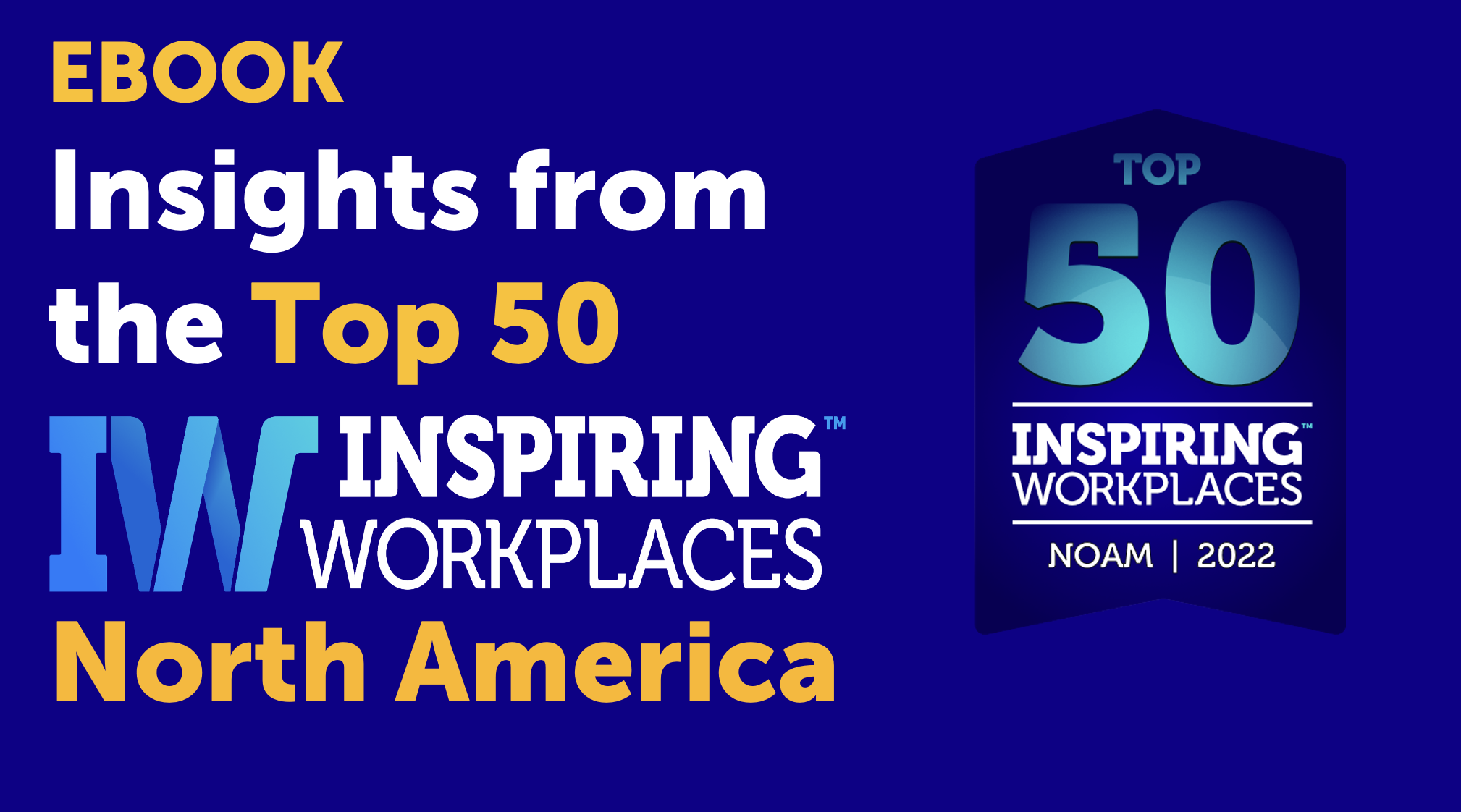 This ebook lists in order the Top 50 across North America for 2022. It also details a small insight into their organization and highlights where they scored strongest across the six key award elements that were addressed in the submission.
We believe these elements are fundamental to building an Inspiring Workplace. They are:
Culture & Purpose
Leadership
Wellbeing
Inclusion
Communication
Experience
Having reviewed the Top 50 in both EMEA and North America, it is very clear that there is amazing work being done to create PeopleFirst organisations that drive belief and belonging.
Congratulations again to these organisations. If you want to prove where you are on your journey to becoming a PeopleFirst organisation, enter the 2023 Inspiring Workplaces Awards, register your interest here.
We hope that these insights prove helpful and inspirational.
Look out for the fuller case studies that draw out the innovative behaviour of our winners which will be published over the next few months.
We will  also have some of the Top 50 presenting at our virtual events –The Summer Series '22 and Workplace Inspirathon later in the year too. These videos and case studies will be made available to our community of inspirers as free On-Demand content.
See our Top 50 North America book here